I love backlighting. You can really capture some great photos and images with the light behind a subject. Think summer sunsets! Backlighting is also very difficult to pull off. There's no light on the front of them and you run the risk of dark faces and bright backgrounds. Yep. You've all done it. Well, I've done it too, but have learned how to meter to expose my subject properly over the years. I fully intended to take my son to the beach this week and capture a nice winter sunset with snow on the sand. Unfortunately, mother nature decided it would be too cloudy for the type of photo I wanted to take. So, PLAN B: Mojitos! I decided to capture an everyday object and what's better than fresh mint and a nice cool drink to make me wish it's summer time! So, here's my backlit Mojito!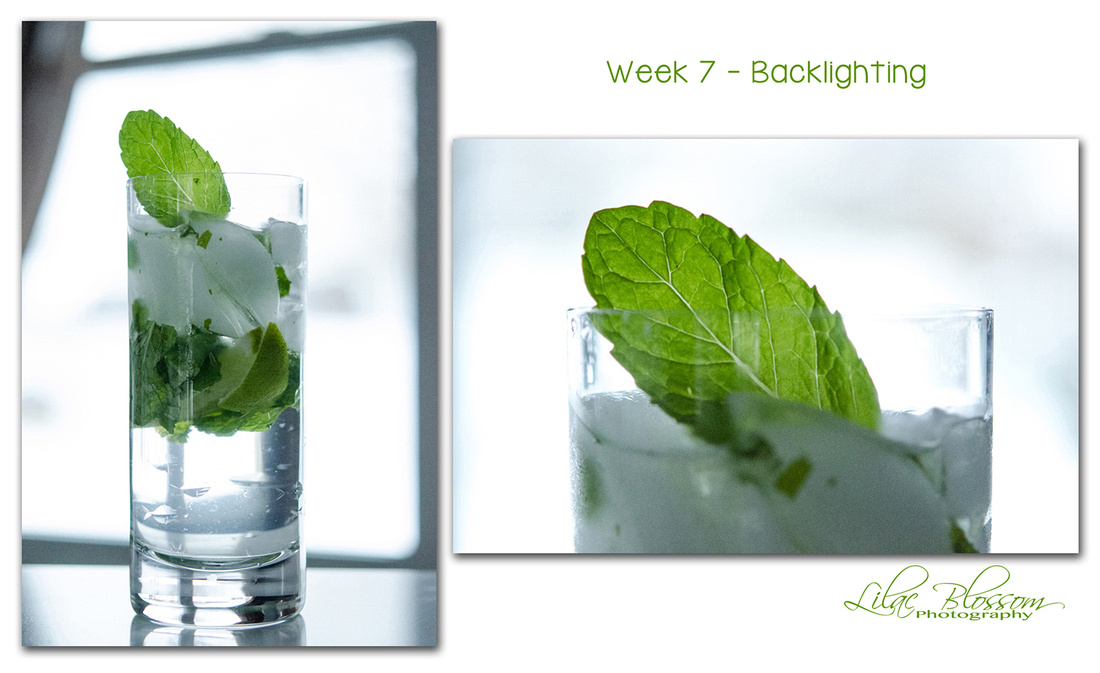 Ok and one more for fun. I had a newborn shoot in Long Island City today and this was the view from my car window from my parking spot. (Taken with an iPhone but still awesome!) So here's my bonus photo: NYC backlit at sunset! ENJOY!
Please take a look at the other backlit photos in my blog circle. Check out Martine's backlighting submission and then follow the links all the way back to mine again!