I love to take candid photos of my son while playing. It's fun to capture him as is on a normal, wearing-PJs-'til-noon-on-a-Saturday kind of day. I couldn't decide which of these two I loved best, so I decided to post both. The first one is him playing with his favorites: Legos and cars & trucks. He loves to build cities out of Legos then drive cars and trucks around them. Fun, right?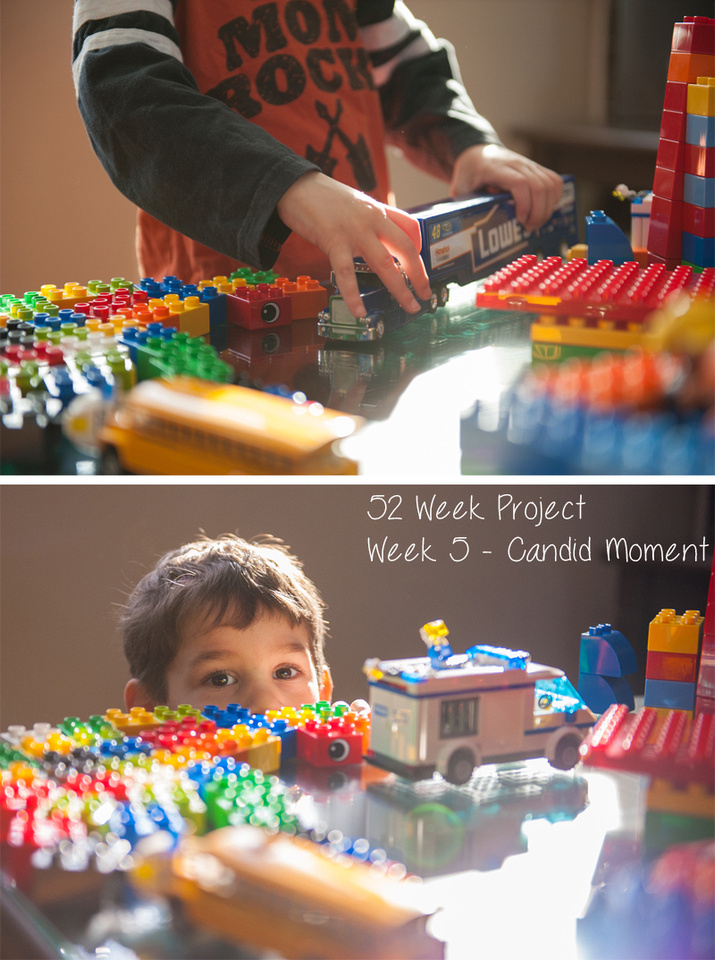 This other image is of him "stealing" a snack. He already had most of them and I took them away so his appetite for dinner doesn't get spoiled. Um, yeah. That didn't work. He continually stole them so instead of fighting a losing battle, I took these photos to one day show him how big he's getting (and defiant!)
Don't forget to check out the rest of my friends' candid images this week through our blog circle. Click here for the link to Rachel's blog. Then just follow the links all the way until you get back to me!